Home

Best Times Sample

Best Days Sample

PrimeTimes sample

Astro Tables sample

Articles

Q & A

Testimonials

Research facility

About Rick Taylor

email us:

---

3 WAYS TO ORDER

1. Online, click here for

our catalog and

shopping cart

2. By phone, call us at:

515-964-5516

3. By mail, send check

or money order to:

PrimeTimes

Dept. Net

2487 NW 75th Ave. Ste. 100

Ankeny, IA 50023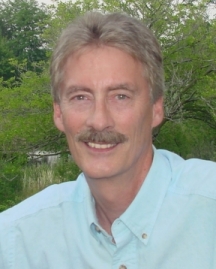 ~Nationally-known outdoor writer, photographer, editor, researcher since the early 1970's.

~Hundreds of feature articles published in most of the major fishing and hunting magazines, such as Field & Stream, Outdoor Life, Sports Afield, The American Rifleman, BassMaster, etc.

~Active member of the Outdoor Writers Association of America (O.W.A.A.) since 1976.

~Long-time Senior Writer for BassMaster Magazine and a regular columnist for others.

~Editor of "Gone Fishin'" magazine, and creator, writer and co-producer of its TV series.

<!/tr>
<!IMG SRC="/Images/ricktaylor.jpg"> <!IMG SRC="/new-images/ricktaylor.jpg">
~Author of "Guide to Successful Bass Fishing" (1980), "The Compact Guide to Bass Fishing" (1982), and co-authored a number of other fishing books.
~Won the B.A.S.S. Federation Iowa State Bass Tournament 1980;
~Past president of Iowa B.A.S.S. Federation.

~Author and Publisher of "Under the Solar/Lunar Influence" (1990)

and "How to Know When to Go" (1998).

~Creator, designer, and publisher of the PrimeTimes family of solar/lunar products, featuring the PrimeTimes Wall Calendar, Ultimate PrimeTimes software, and the famous "Astro Tables," which runs monthly in various media across the U. S.