Fish & Wildlife Photos from Our Research Area
---
Full Catalog
---
PRIMETIMES STUFF
A Comparison
PrimeTimes vs.

moon tables

Daily Periods Sample

close-up of our peaks-and-valleys format

Best Days Sample

close up our famous "Best Days of the Month" chart

 
---
FYI STUFF
Solar/Lunar Articles
honest look at the solar/lunar phenomenon

Q & A

does PrimeTimes work for your area? are the lunar times always the best? ...more

Testimonials

Read what our customers say about PrimeTimes.

About Rick Taylor

PrimeTimes' Creator/Publisher
email us:
Our Pond and Research Area
Above is our view from the office down into the "ICU" (as in "I See You").

Since this 40' x 40' inlet is only two feet deep, we can easily watch the

comings, goings, and behavior of the big bass, which visit here regularly.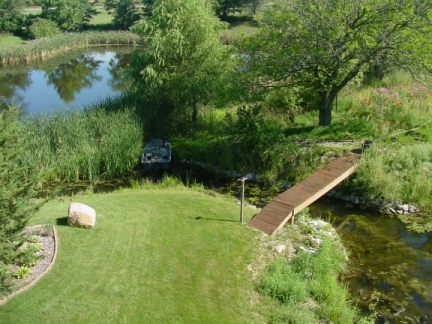 Scanning left, you can better see the curve of the 50-foot channel that

connects the ICU to the main pond (on the left). The channel is 3-feet

deep and 10-feet wide. A sonar under the bridge alerts us anytime a fish

comes through, and the tone of its beep denotes the fish's size.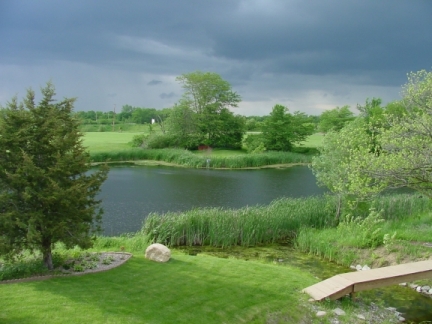 Scanning a little farther left, you have a better view of the main pond,

which is 2 acres with a maximum depth of 18 feet. Just to the left of those

cattails and beyond the big rock is the mouth of the channel.