Our Research Facility
In 1999 we built our home/office on our private pond, so we can monitor the fish and wildlife minute-by-minute, 24/7. This has led to ongoing improvements in the accuracy and scope of all our PrimeTimes products. <!!---------------IMAGES---------------------------------------------->
---
---
Photographs
---
Foggy sunrise on our main pond.
Wood duck chicks snooze on a log, while mom stands guard.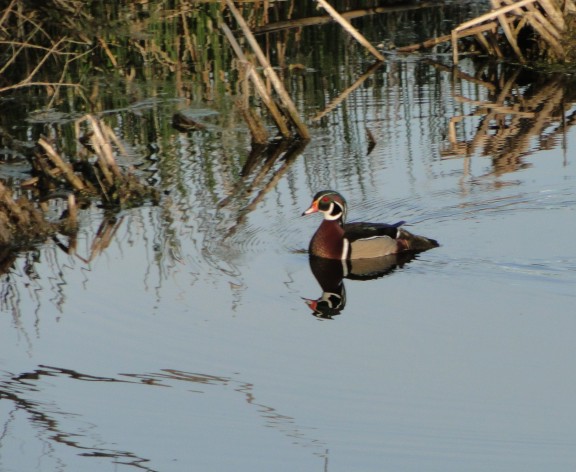 The male woody never helps with the brood, stays to himself.
The same holds true for the drake mallard.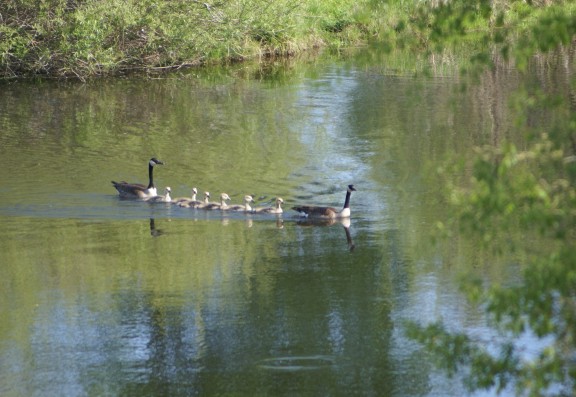 We have one or two Canada geese broods per year.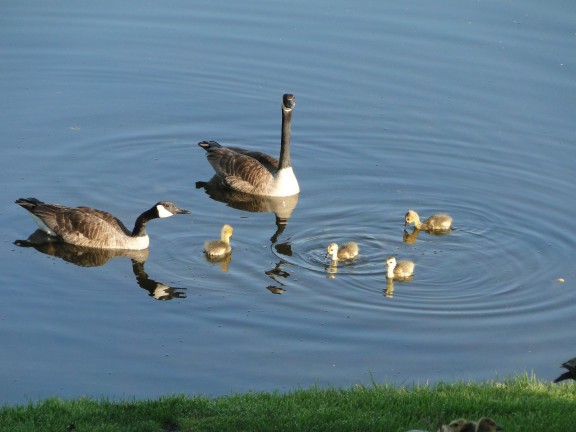 Both mom and dad guard the chicks very closely.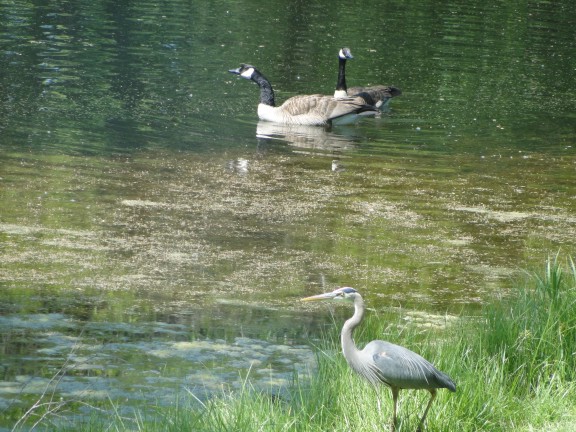 One time our resident crane got too close to the goslings...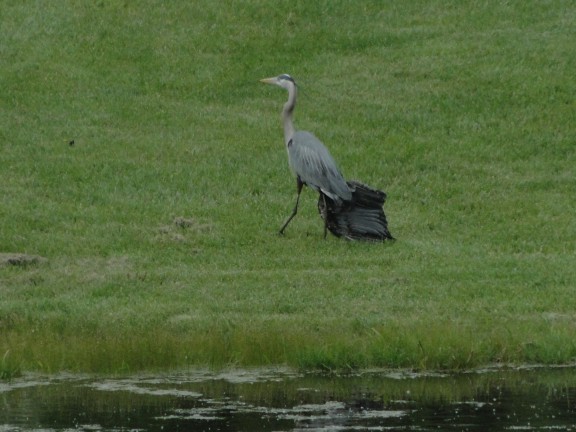 ...and the male goose attacked, dislocating the crane's wing.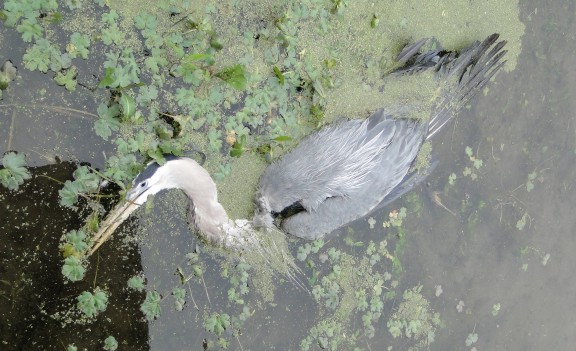 The hapless crane died two days later.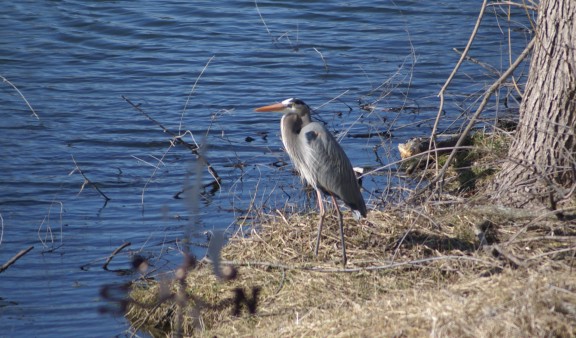 The next day a new, younger crane moved in.
In 2001 we had two pet bass: Oscar and Mayer,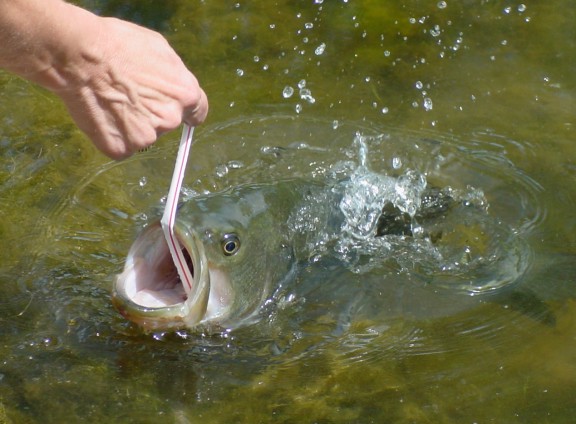 which we trained to take hot dog pieces off a straw.
So, at various times each day, they'd come into the ICU looking for a hand-out.
This helped us determine patterns in their activity periods.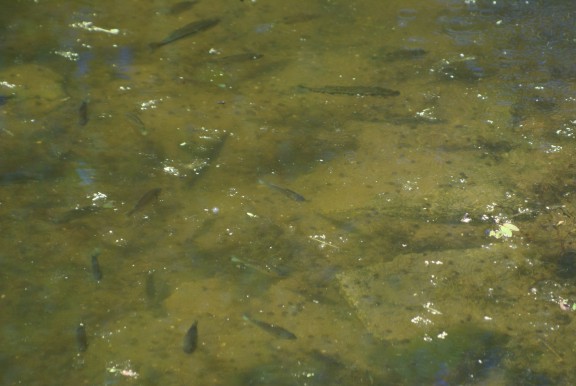 Sometimes the ICU would be full of "untamed" bass and bluegills.
Any deer we see during the day are usually does. Bucks prefer low-light.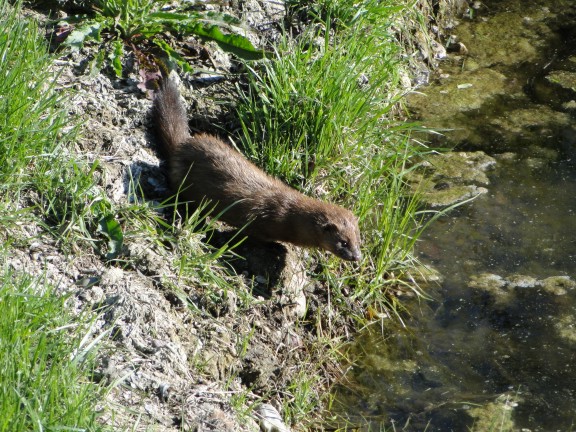 Many creatures, like this mink, come to drink from the ICU.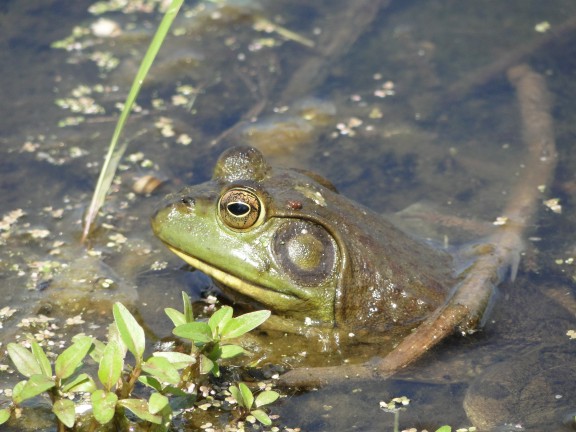 Bullfrog.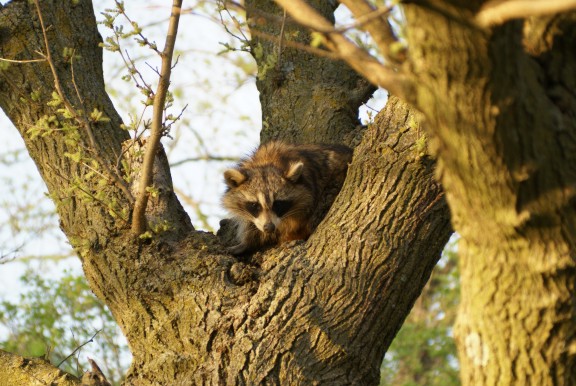 A treed raccoon.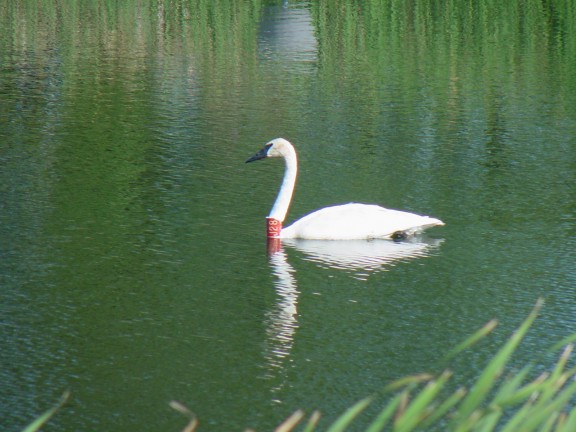 A swan banded by the DNR.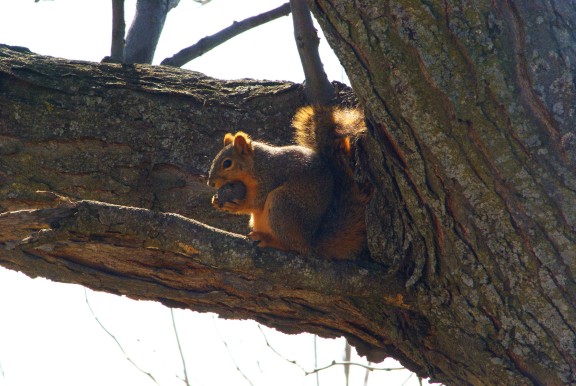 Fox squirrel.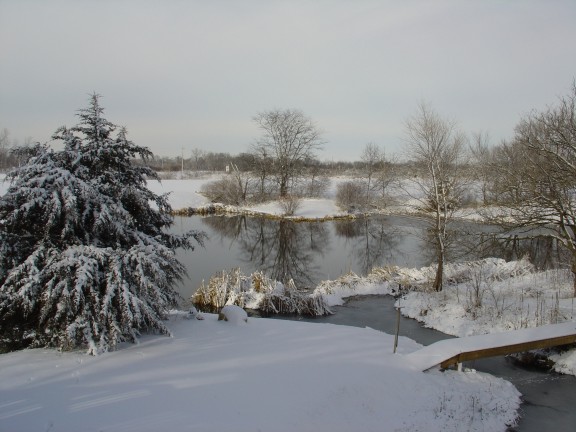 We monitor all 4 seasons.
---
Fishing Action Shots
---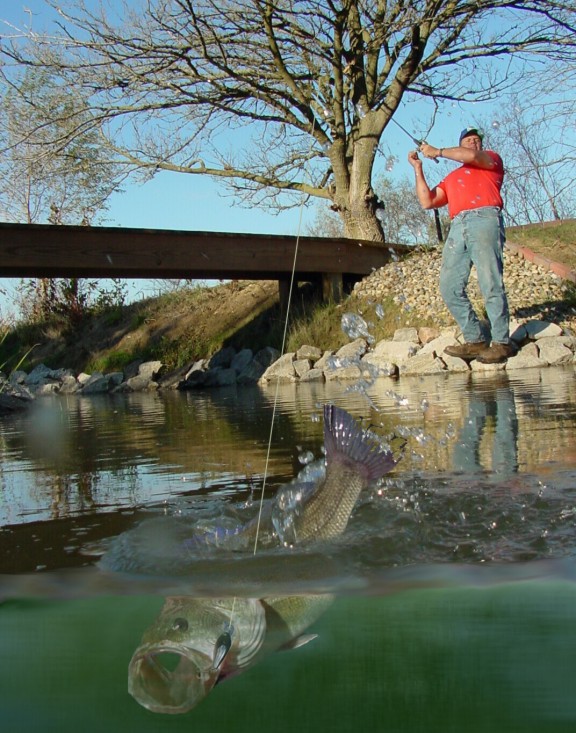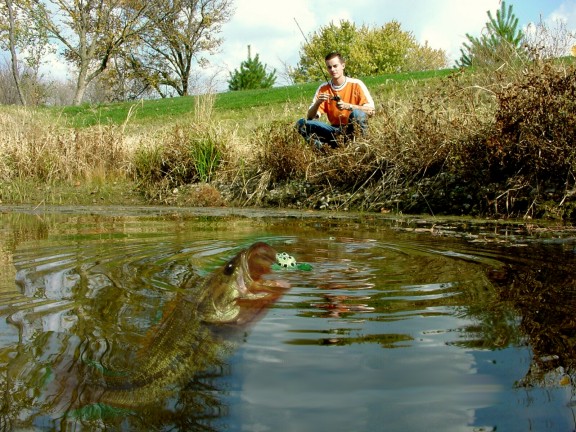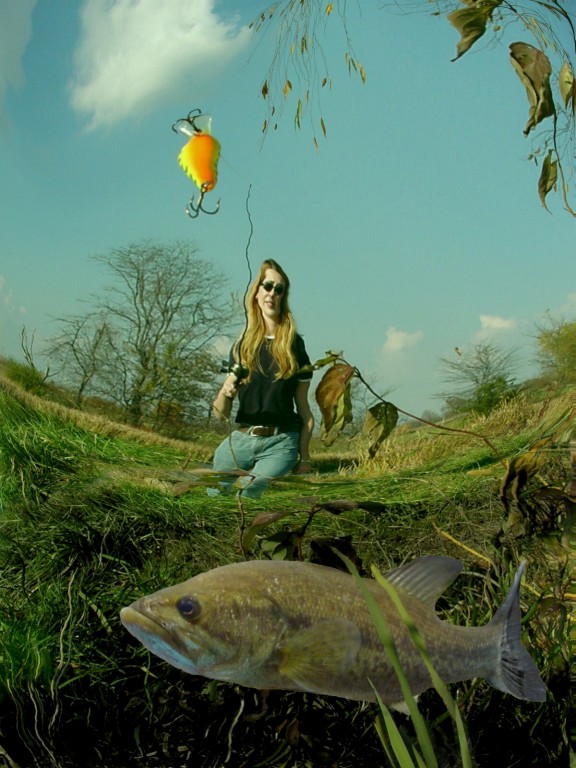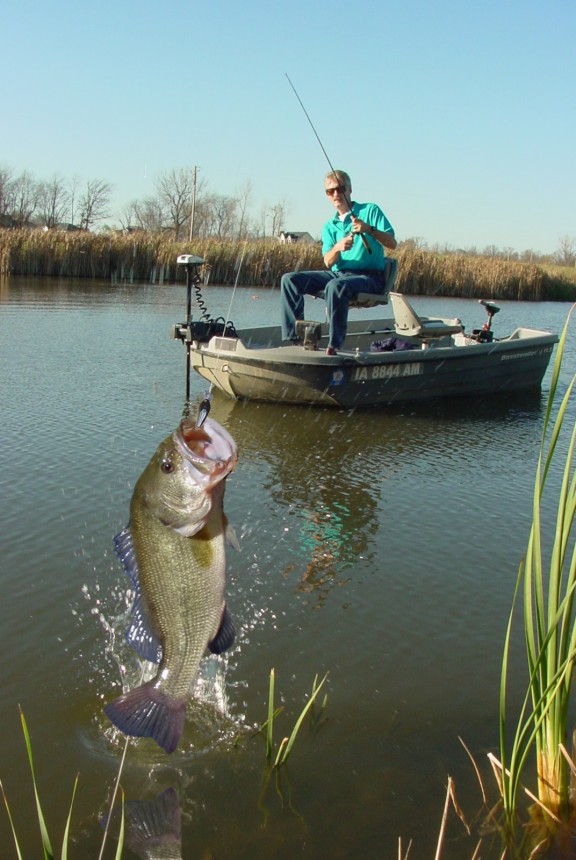 ---