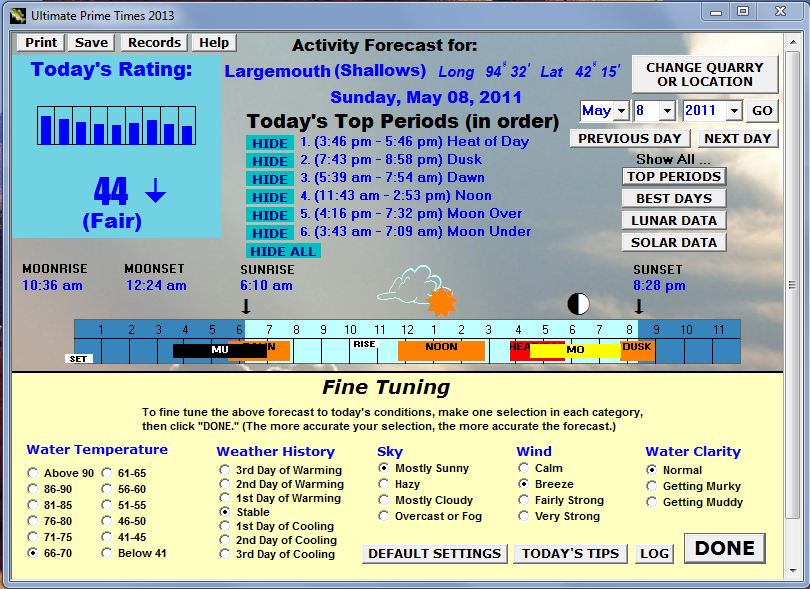 This is the actual Ultimate PrimeTimes activity screen for May 8, 2011.

From here you would click on the "Top Periods" button and select the number of days you want see into the future.

Below is the list it would produce. You would then export the data to a PDF format, and save or email it to your mobile device. That's all there is to it.

No bells and whistles. Just a simple, easy-to-read forecast. And since it adjusted to your exact location, quarry, depth, etc., plus put the recommended times in order of their strength, you couldn't have a more accurate "app."